Junior Leaders
The Junior Leader Program is for teens ages 12-14 who wish to gain valuable work experience through volunteering at the Boys & Girls Club. Young teens receive job skills training and attend workshops while participating in supervised volunteer activities.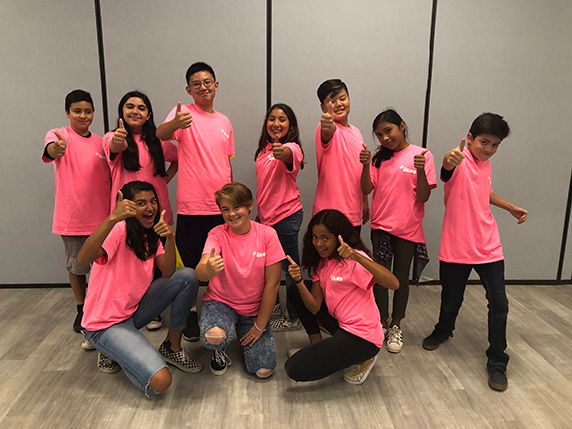 Requirements to be a Junior Leader:
Must be 12 to 14 years old
Commit to volunteering a minimum of 15 hours per week
Attend all meetings and trainings as scheduled
Maintain a positive attitude on and off duty
Why Should I Become a Junior Leader?
Free Junior Leader Field Trips
Gain Valuable Work Experience Skills
Receive a Hours of Completion Certificate upon request
No weekly fees as long as hours are completed.
Participate in Service Projects, Fundraisers, and Workshops.
Meet new people and have fun
How Do I Become a Junior Leader?
Submit a Junior Leader Application
Participate in an interview with our Junior Leader Advisor
Once Accepted in the Program, Register For:

Teen Membership $25.00
Summer Registration $35.00
Junior Leader Session 1 $275.00 June 5th - June 30th (4 weeks)
Junior Leader Session 2 $275.00 July 3rd - July 28th (4 weeks)

We are closed on July 4th
If you have any questions, please feel free to contact Mailani McNabb-Robinson at mrobinson@bgcmoorparksimi.org