Summer Programs
Kids have tons of fun at Summer Club! With activities including: Arts & Crafts, Cooking Club, Dance Classes, Library Trips, Indoor Soccer & Hockey, Computer Games, Basketball, Speciality Camps, Arena Football, Games Room, Fun Field Trips, and so much more!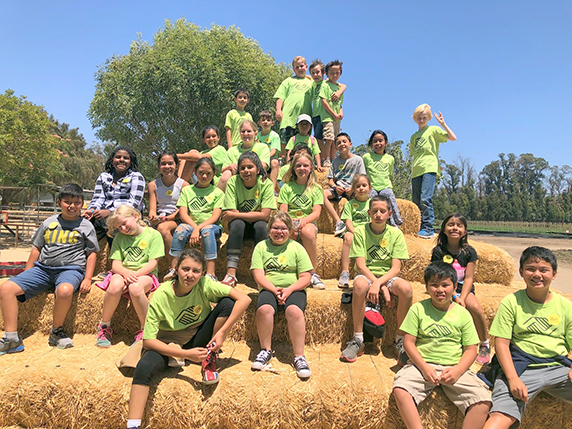 SUMMER CLUB INFORMATION
Moorpark Clubhouse: 7:00 a.m. - 6:00 p.m. Monday through Friday
Simi Valley Clubhouse: 7:00 a.m. - 6:30 p.m. Monday through Friday
CAMP FORMAT  Members are placed in groups according to their age.  Each group has its own staff group leader.  Throughout most of the day, their group leader will take them from activity to activity.  
CLUB ASSEMBLIES  Every morning there will be an assembly where announcements for the daily activities will be explained.  Kids will be placed into their groups and prizes are given for camper of the week and group of the week.
STAFFING AND SUPERVISION  Our summer staff are trained to supervise and lead activities to ensure that your kids have a safe and fun summer.  All program staff and group leaders are supervised by full-time Boys & Girls Club professionals.  We maintain and overall staff to club member ratio of 1:15.  All staff are trained in the guiding principles and philosophy of Boys & Girls Club organization and are committed to fulfilling the Club's mission.  Most staff are CPR and first aid certified.
Annual Membership Required
$15 for ages 5-11
$12 for ages 12-18
Summer Club Registration
$35 Summer Registration Fee
Includes Field Trip T-Shirt
Summer School Transportation
$95 per week - includes lunch & weekly fee
Kindergarten Summer Program
Kinder Camp is available for ages 5 & up (entering Kindergarten & up)
Full Time (3-5 Days per week) $185 per week
Part Time (1-2 Days per week) $95 per week
Regular Summer Program
Summer Club is available for Ages 6 -17
Full Time (3-5 Days per week) $140 per week
Part Time (1-2 Days per week) $75 per week
Teen Leadership Program
Junior Leaders $250 per session
Leaders In Training $250 per session
Sibling Weekly Discounts
Full Time Weekly Club Members Only:
1st Sibling $130 per week
2nd Sibling $120 per week
3rd Sibling $99 per week
4th Sibling $99 per week