Summer Programs
Kids have tons of fun at Summer Club! With activities including: Arts & Crafts, Cooking Club, Dance Classes, Library Trips, Indoor Soccer & Hockey, Computer Games, Basketball, Speciality Camps, Arena Football, Games Room and so much more! PLEASE NOTE: SOME OF OUR ACTIVITIES HAVE BEEN LIMITED DUE TO COVID-19 MANDATES. AS THE MANDATES CHANGE, WE WILL UPDATE OUR ACTIVITIES. THANK YOU FOR YOUR UNDERSTANDING.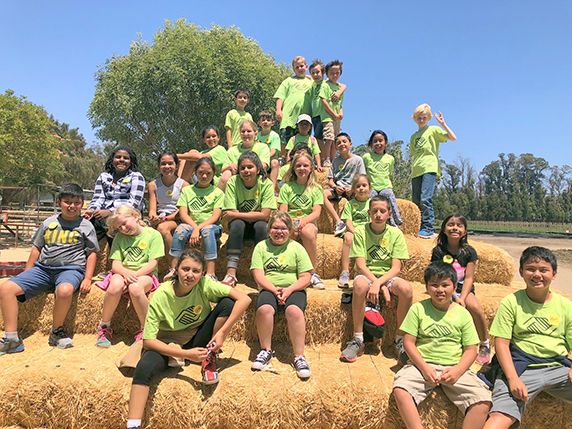 PLEASE NOTE: THIS INFORMATION IS NOT REFLECTIVE OF OUR NORMAL SUMMER PROGRAMS. DUE TO COVID-19 CONCERNS AND MANDATES FROM THE VENTURA COUNTY PUBLIC HEALTH DEPARTMENT, SOME ACTIVITIES ARE NOT AVAILABLE AND STAFF TO MEMBER RATIOS ARE SIGNIFICANTLY REDUCED. AS THE PUBLIC HEALTH MANDATES ARE UPDATED, THE INFORMATION HERE WILL BE UPDATED AS WELL. THANK YOU FOR YOUR PATIENCE AND UNDERSTANDING.
SUMMER CLUB INFORMATION
Moorpark Clubhouse: 7:00 a.m. - 6:00 p.m. Monday through Friday
Simi Valley Clubhouse: 7:00 a.m. - 6:00 p.m. Monday through Friday
CAMP FORMAT: Members are placed in groups according to their age in maximum groups of 10 members. Each group has its own staff group leader. Throughout most of the day, their group leader will take them from activity to activity.
STAFFING AND SUPERVISION: Our summer staff are trained to supervise and lead activities to ensure that your kids have a safe and fun summer. All program staff and group leaders are supervised by full-time Boys & Girls Club professionals. We maintain and overall club member to staff ratio of 10 to 1. All staff are trained in the guiding principles and philosophy of the Boys & Girls Club organization and are committed to fulfilling the Club's mission. Most staff are CPR and first aid certified.
Annual Membership Required
$25 all ages
Summer Club Registration
$35 Summer Registration Fee
Regular Summer Program
Summer Club is available for Ages 6 -17
Simi Valley Clubhouse $140/week
Moorpark Clubhouse $85/week